Tired of struggling? – STOP! – Contact us now
Overwhelmed trying to manage all the aspects of your cannabis based business?
Tired of losing money, time and not being able to keep track of cash, product and sales?
Control your cannabusiness with the Greeniosk Management Suite.
A Full Value Platform
The Greeniosk Management Suite is a full value platform comprised of a number of complimentary tools tailored for your cannabusiness needs.
The platform is highly flexible and powerful, and the tools will be configured for your cannabusiness from day one.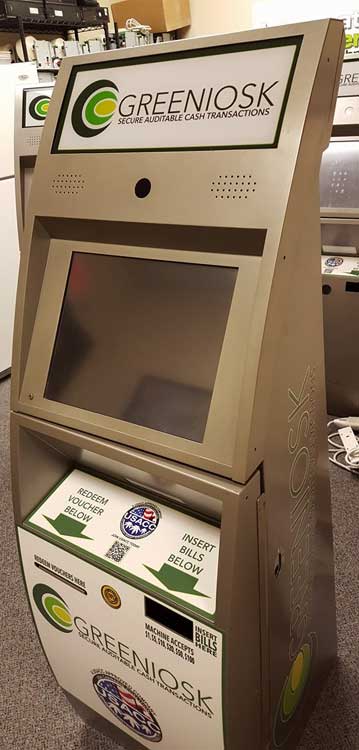 Greeniosk specializes in the development of electronic cash payment methods.
The company's development strategy has always been based on strong needs that are answered inadequately from industry suppliers. The dynamics of the Medical Marijuana and the Recreational Marijuana industry demonstrates a tremendous challenge that these companies are faced with and that few companies have addressed.
This challenge is the management of client payments that is almost exclusively in the form of cash and/or debit card payments. Our "Greeniosks" are kiosks cash payment ATMS that solve this issue!
The management of cash payments represent a MAJOR concern for marijuana dispensary owners and the worry of attracting the attention of criminals, or potentially exposing employees to violent incidents. For the dispensary owner, some of the risk factors can range from robbery, counterfeit bills and even embezzlement.
Our experience combined with cutting edge technology will help solve these challenges by providing safety, accountability, convenience and help dispensary owners securely manage their business.
We've put in the hours so you don't have to.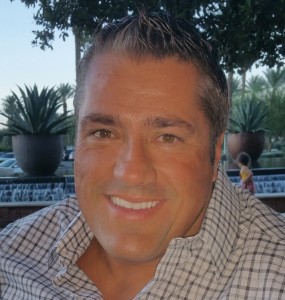 The Medical and Recreational Marijuana industry must positively reinforce its image to show full transparency and a professional capacity to provide compliance with Federal, State, County, and City regulatory requirements. The Greeniosk "tool kit "allows industry participants to achieve these objectives, and to deal effectively with cash, credit/debit card and banking issues.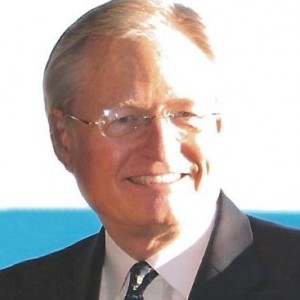 Greeniosk brings "real" compliance to the industry using a novel and comprehensive approach. Greeniosk's Seed to Payment and Greeniosk's Seed to Bank can revolutionize compliance with patented processes that allow creation of a unique encrypted voucher to guard both the safely product purchase provenance as well as client information, along with a payment method that has full traceability.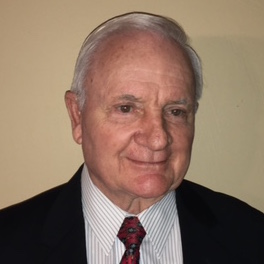 Greeniosk has a revolutionary approach to solve critical challenges in the Marijuana industry. It is a game changer. In my years of practicing law and in business I have rarely seen the melding of a concept with technology along with an excellent management team that can be a game changer.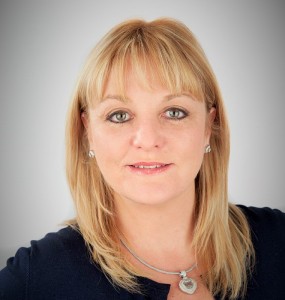 Greeniosk has developed and assembled innovative analytic tools that will revolutionized how the marijuana industry processes its material and how merchandise is priced. development team is amazing! They are great listeners and are capable at adapting at a rapid rate as the industry transforms. They use the best development tools available today.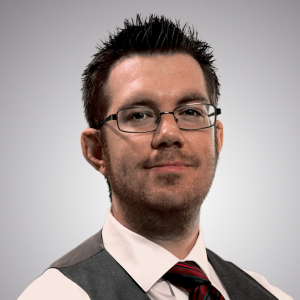 When I first heard about Greeniosk I was skeptical. After a thorough review of Greeniosk's technology, I became convinced of the deep and avant-garde approach Greeniosk has taken to the solve the daily challenges the Marijuana Industry faces. Greeniosk STP (Seed-to-Patment) with its built-in Budtender assist provides a unique set of tools that will allow Medical and Recreational clients to receive the best information available that is relevant to their own circumstances and requirements.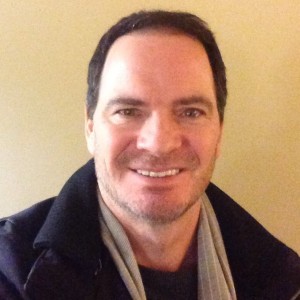 It is my opinion that Greeniosk is an excellent investment for investors that want to move investment monies into the "green revolution" but are not ready to invest directly in marijuana product(s). Greeniosk is all about process, systems, industry compliance and technology. Cash and "follow the money" are the foundation components of Greeniosk,, and and a logical segway into this dramatically expanding industry sector.
OUR VOUCHER SYSTEM TAKES THE ACTUAL CASH OUT OF THE EQUATION FOR THE MEDICAL MARIJUANA DISPENSARY OWNER!
We have created a new automated way to eliminate the interaction of employees and cash payment with the "Greeniosk".
The Greeniosk is an automated teller that can receive cash (in any denomination 1, 5, 10, 20, 50 or 100 dollar bills) and in return prints a secure, encrypted bar coded coupon for the client that is presented as payment at the counter for the desired merchandise.
This process eliminates the direct contact with the cash and assures the Dispensary Management of a secure and controlled payment method.
THE "GREENIOSK" SYSTEM ALSO PROVIDES A LEVEL OF COMPLIANCE WITH THE STATE LAWS THAT CREATE A UNIQUE AUDIT TRAIL OF CASH RECEIVED.
Each cash or debit transaction can easily be verified, tracked and guaranteed for the dispensary owner.
The "Greeniosk" is also a fortified safe that cannot be easily compromised, keeping all monies secure until the cash is removed to a secure location.
Get info on how to get a Greeniosk placed at your dispensary!
Please fill out the form below and we will be back in touch with you promptly with details.